Author Testimonials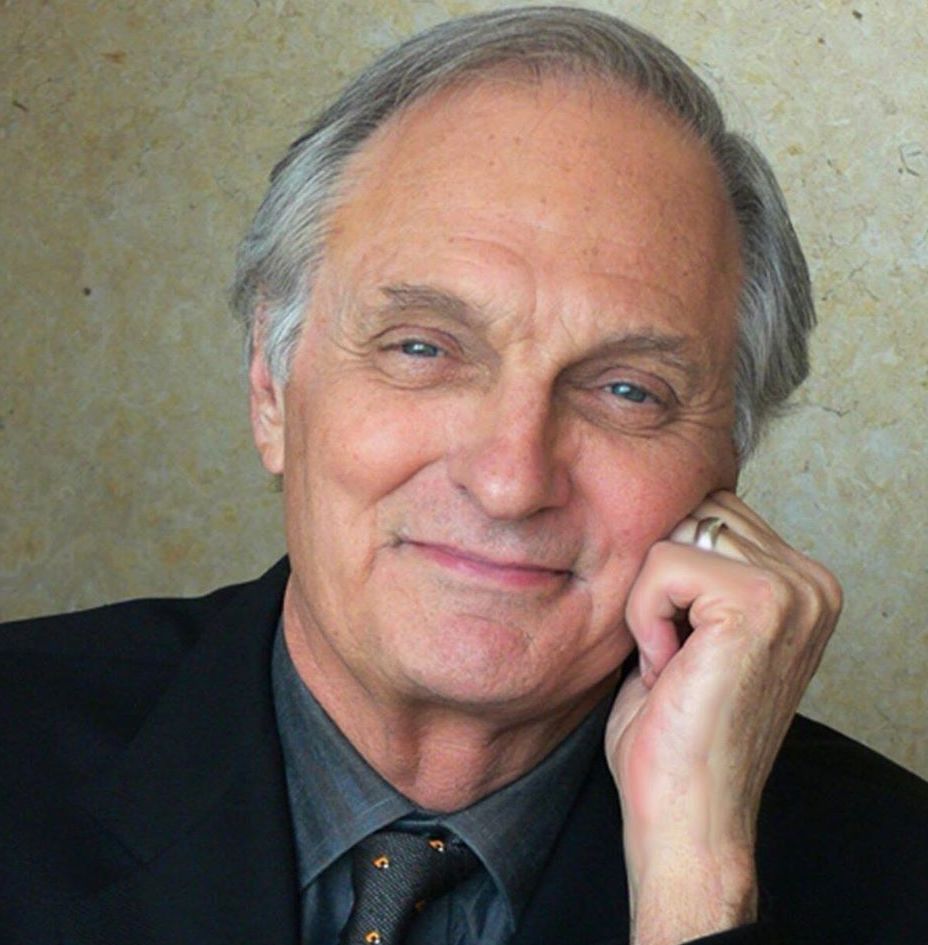 "Thank you for an amazing job. When I look at the list of things you've accomplished in such a short time, I'm not just impressed —I'm astonished. You've helped the book find its audience, which is exactly what I'd hoped for. Like a little boat on the vast sea of the Internet, you've helped pilot this small Web site right to people who might be most interested in seeing it come over their horizon. It's been a pleasure working with you, not only because you were fun to work with, but also because you delivered more than I imagined was possible."
— Alan Alda, author of Never Have Your Dog Stuffed and If I Understood You, Would I Have This Look On My Face?

"I highly recommend Fauzia Burke and Anna Sacca of FSB Associates for online publicity. FSB Associates provided tremendous value to us in launching One Minute Mentoring. Their hard work and diligence produced excellent results and it was a pleasure to work with them due to their attention to detail and good humor. FSB's reputation is well earned. If you need to promote a book on the web, they are the dream team."
— Ken Blanchard, author of The One Minute Manager and One Minute Mentoring

"John Burke of FSB Associates has done a fabulous job setting up the Sue Grafton Web site. His enthusiasm and imaginative design concepts have made the site both appealing and informative. The Web site is a terrific marketing tool and provides an attractive, friendly forum for interacting with my readers."
— Sue Grafton, author of many #1 The New York Times bestsellers

FSB ROCKS! I was instantly impressed by how vested the FSB team was in the success of our book. They believed in the project from the beginning. They actually read the book cover-to-cover and they strive to know you personally in order to truly represent YOU! They are professional, prompt, and know-how to get your name out there.
I would hire FSB, rehire them, and recommend them in a heartbeat.
—Richard Leider, Co-author (with David Shapiro), WHO DO YOU WANT TO BE WHEN YOU GROW OLD? : The Path of Purposeful Aging (Berrett-Koehler, 2021)

"We had the pleasure of working with FSB and are happy to recommend this company to other authors. We were immediately impressed by Fauzia who listened carefully to our situation and our wants. She had her staff create and execute a publicity plan for our book. FSB moved our book into many new audiences. We enjoyed doing podcasts and oral and written interviews with leaders whom we never would have met within our current platform. Their staff were incredibly organized, professional, and they documented in detail all their work week by week. On top of all this they were accessible, kind, and encouraging."
— Pat and Tammy McLeod, Harvard Chaplain and authors of HIT HARD: One Family's Journey of Letting Go of What Was – and Learning to Live Well with What Is

"You're magicians! Your diligence and hard work really paid off, translating into buzz and book sales. Thank you!"
— Melissa Francis, author of Diary of a Stage Mother's Daughter
"FSB Associates' creativity and diligent commitment to online publicity and social media are unsurpassed. Unequivocally, FSB Associates is the premier 'Go-To' online marketer."
— Former U.S Senator Bill Bradley, author of We Can All Do Better

"Thank you for the terrific campaign. We received a lot of visibility for the new book, and we appreciate all the work that you and your team did to introduce Stop Selling & Start Leading to readers. I wish you the very best, and I hope we have the chance to work together again."
— Jim Kouzes, bestselling author of The Leadership Challenge

"Thank you so much for all your efforts on my behalf in generating publicity, interviews, and general promotion for my book. I am very pleased with the success you had, and I realize the task I gave you would not be easy. Although at the start I understood getting placements for a new (non—celebrity) author would be difficult, I only learned as we went how significant the challenges were. I am, of course, pleased that we were able to achieve status as Amazon's #1 hot new release in finance and to be rated as high as #9 on its overall list of financial books. I also appreciate the personal interest you took in this project. It is apparent that you support the message I am seeking to get the public. I am truly pleased to have been able to work with two caring and highly-skilled professionals."
—Leland H. Faust, author of A Capitalist's Lament

"FSB Associates did an outstanding job of publicizing my mystery titled Firewall. These are highly competent professionals who care about achieving successful results. I value both their expertise and our creative relationship."
— Eugenia Lovett West, author of Firewall

"Fauzia and her team are terrific, offering great service and producing measurable results. Fauzia and Michelle have arranged for me to participate in numerous blog posts and podcasts promoting my books. I've already retained FSB Associates for my next book and highly recommend the firm to any author for social media support."
— Robert McCaw, author of Off the Grid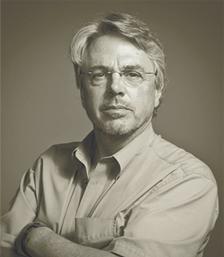 "I have worked closely with Fauzia and her associates on my last three books and couldn't be happier with the work they have done. I have recommended FSB many times to friends, and I always tell them, if you want to be at the cutting digital publishing, and I mean the absolute cutting edge, these are the folks you should be dealing with. They have managed my online publicity as well as my overall online presence, including Facebook and Twitter and my website. If I recall correctly, for my recently published book Hymns of the Republic: The story of the final year of the American Civil War, FSB made 450 solicitations of key websites, blogs, podcasts, book reviewers, interest groups, etc. These solicitations were aggressive and were followed up on aggressively. They kept me very busy and got my book reviewed all over the place. For an author like me, with a mainstream publisher, (Simon and Schuster/Scribner), the regular publicists are only going to solicit the usual channels in the mainstream print and radio and tv media. They largely don't do the internet. This is why FSB has been so important to me. And FSB works closely and well with my Scribner publicity people."
— S. C. Gwynne, author of Empire of the Sun, Rebel Yell, and Hymns of the Republic

"Although I am a first time author, I was already aware that my publisher would not help much with marketing my book that came out in March, 2021: Recovery From Lyme Disease: The Integrated Medicine Guide to the Diagnosis and Treatment of Tick-Borne Illness. Luckily, I was referred to FSB Associates. Fauzia took an immediate interest, providing guidance and support and ultimately vast publicity for my book. Fauzia, Anna Sacca and Cassidy Luvisi were a pleasure to work with. I can't quantify the results of their hard work with the numerous podcasts and interviews they arranged, but my book did go into a second printing in May. Thanks Fauzia!"
— Daniel A. Kinderlehrer M.D., author of Recovery From Lyme Disease

"In order to achieve your dream you need your dream team and Fauzia and Anna at FSB Associates were a big part of my dream team. They added rocket fuel to the novel's launch by securing press and reviews from the country's top book bloggers and outlets. Thanks Fauzia and Anna! I couldn't recommend them more!"
— Richard Kirshenbaum, author of Rouge

"Fauzia and her team, Michelle in particular, are professionals to the core never shying away from saying it like it is yet doubling down and delivering results when and how it counts. They've no doubt found a repeat customer in me for all my subsequent promotion efforts."
— Neel Mullick, author of Dark Blossom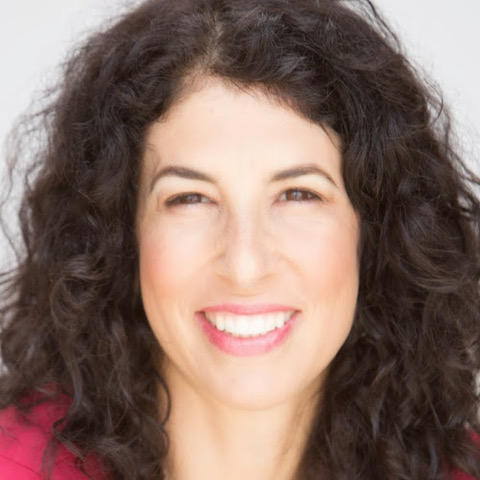 "I was really impressed with the service I got from both Fauzia and Michelle. I was always responded to in a quick manner and all questions were answered. They both put a lot of heart into helping me market my book. And still to this day, they forward me contacts that they have made! I highly recommend their services! I give them 5 stars!!"
— Denise Wiesner, author of Conceiving With Love

"Fauzia and the gang at FSB were amazing and contributed great momentum for the launch of my book. I would highly recommend them to anyone looking for valuable exposure."
— Lori Morrison, author of The Shaman's Guide to Power Animals

"I had the incredible pleasure of working with Fauzia Burke and her gifted team at FSB Associates. Within 4 days of starting our work together, to promote my new book, The Book of Ceremony, the publicity department at Sounds True let me know my book sold as many copies in a few days then they expected it to sell the first year! Fauzia and her staff set me up with high profile interviews while they did incredible magic behind the scenes. And on top of all that they did for my book they were all so kind, caring, and optimistic. I would recommend Fauzia and FSB Associates to anyone looking for a way to get their product into the world! They were a true joy to work with, and helped me to give the sales of my book a strong start."
— Sandra Ingerman, bestselling author of 12 books including The Book of Ceremony: Shamanic Wisdom for Invoking the Sacred into Everyday Life

"Fauzia seamlessly created and implemented a PR strategy for my book. The results of their planning and execution exceeded my expectations by expanding the reach of the publicity outside of our core audience. FSB Associates was extremely result-driven, providing weekly status updates, and clearly communicating results making communication between all teams open and transparent. Fauzia and her team kept all of their promises - even the small ones."
— Bart McDonough, author of Cyber Smart

Fauzia Burke did an amazing job promoting my book and getting me terrific exposure for my first memoir (my third book). I am still reaping the benefits—She has given my book wings I could never have imagined! Thank you Fauzia and Anna Sacca too- you were instrumental in creating a buzz, sales and more! I highly recommend you and your team!
— Judith Ruskay Rabinor, PhD. The Girl in the Red Boots: Making Peace with My Mother

"I had a great experience with FSB. Fauzia and her team were a great asset before, on, and after launch day, and they got me great exposure both in print and on podcasts. I would recommend any author use them to promote their book."
— Brett Grayson, author of What Could Go Wrong? My Mostly Comedic Journey Through Marriage, Parenting, and Depression

"Fazuia Burke and her colleagues are the absolute best. They do everything they say they're going to do (a rare commodity in the world of publicity), and they do it superbly, collaboratively, and joyously. I'd work with them anytime, and recommend them to anyone who wants to get the word out about a book."
— James S. Gordon, MD, author of The Transformation: Discovering Wholeness and Healing After Trauma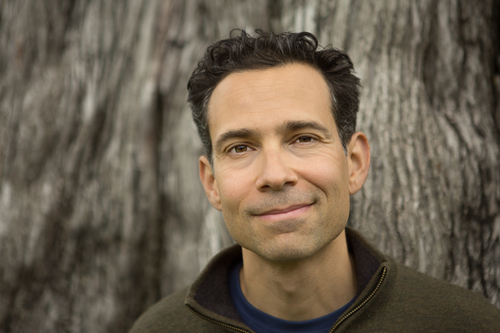 "I hired FSB Associates to help promote my first book and was delighted with the work they did. Fauzia and her team secured some great coverage for my book, and did so much work in three short months that it continues to pay off in ongoing publicity. It's as if their work started a cycle that keeps paying dividends. They were a pleasure to work with, completely professional, and highly skilled. Can't recommend them enough!"
— Oren Jay Sofer, author of Say What You Mean: A Mindful Approach to Nonviolent Communication

"You have been more than wonderful. Thank you for the great work. It is much appreciated."
— Dr. Arthur Agaston, author of The South Beach Diet

"Fauzia and her team at FSB navigate the maze of social media brilliantly and effectively (because God knows, it's all a mystery to me!)."
—Kathy Freston, author of Veganist and The Lean

"FSB revamped my dated website, making it more visually compelling and easier to navigate, especially for viewers with handheld devices. The result has been the highest online sales of books since I launched my website nearly a decade ago. In addition, the FSB crew was a delight to work with and bent over backwards to fine-tune the site through many revisions. A thoroughly professional and motivated team."
— Ted Kerasote, author of Merle's Door, Pukka, and Pukka's Promise

"The FSB team has been amazing in getting the word out about my books. Not only that, but they're a joy to work with. I can't conceive of doing a book launch without them."
—Adam D. Mitzner, author of A Conflict of Interest and A Case of Redemption

"Fauzia and her team at FSB Associates are true professionals — focused on delivering results for their authors. Highly recommended."
— Robert Shaw, author of The Leadership Blindspots

"I worked with Fauzia and her team at FSB Associates in the spring of 2020 to promote the launch of my second book The Seventh Power – One CEO's Journey Into The Business of Shared Leadership. What struck me the most about my experience was the level of INTIMACY Fauzia and her company provided. Fauzia read my book and therefore understood my message and mission. As a result, she and her team were able to carefully craft a pitch message that was authentic and then target the markets that best fit my work and audience. As the process unfolded the communication was crisp and the opportunities produced were valuable. I would highly recommend FSB Associates. I personally would never bring a book to market without engaging them."
— Kevin Hancock, author of The Seventh Power
"James Cook drew the map of the world; FSB mapped my book. So now I can travel the world with the captain whenever I choose — without ever leaving my chair. Thanks for creating a lively and informative site."
— Tony Horwitz, author of The New York Times bestseller Blue Latitudes

"Fauzia, Anna and team were invaluable to us in launching Straight Talk for Startups. They provided the online and new media muscle we lacked and by far produced the largest awareness of anyone working on the launch. Their deep understanding of the book and the authors, and their care and personal attention was extraordinary. I am so grateful for Fauzia, Anna and FSB and could not recommend them more highly."
—Randy Komisar, author of Straight Talk for Startups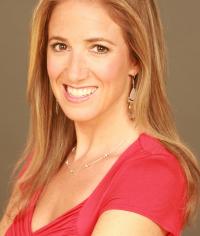 "It was a true pleasure working Fauzia and her team on the online media campaign for my new book. They created a beautiful author website for me, secured dozens of broadcast and print interviews, promoted my book on social media, and kept me continuously updated on the campaign's progress. They are professionals in every way, and lovely to boot!"
— Colleen DeBaise, author of Start a Successful Business

"The visibility of our weight loss book was enhanced significantly through the strategies of FSB. Everyone was extremely generous with their time and patience in teaching us how to use the web as a marketing tool and their enthusiasm and encouragement certainly helped us persist in our efforts. We would not have had the visibility we do today without them."
— Judith Wurtman, Ph.D, author of the Serotonin Power Diet
"Working with FSB Associates has been a pure pleasure. They are professional, innovative, and good-humored. The web site for An Army at Dawn is among the most stylish and well-conceived I've ever seen, and I have heard many compliments about it during my travels across the country this fall."
— Rick Atkinson, author of The New York Times bestseller An Army at Dawn: The War in North Africa, 1942-1943

"Fauzia and FSB have done an outstanding job on web marketing for all three of my books. FSB was clearly instrumental in helping my books attain amazing sales by getting my message out across the internet. Thank you Fauzia, and I certainly will use your services for any and all future books!!!"
—Dr. Janet Brill, author of Prevent a Second Heart Attack and Blood Pressure Down
"The visibility of our weight loss book was enhanced significantly through the strategies of FSB. Everyone was extremely generous with their time and patience in teaching us how to use the web as a marketing tool and their enthusiasm and encouragement certainly helped us persist in our efforts. We would not have had the visibility we do today without them."
— Judith Wurtman, Ph.D, author of Serotonin Power Diet
"As they did with my last book, The Global Achievement Gap, FSB has done an outstanding job promoting my latest book, Creating Innovators. They also designed and maintain my website. Fauzia and her colleagues bring imagination, persistence, and great attention to detail with everything they do."
— Tony Wagner, author of The Global Achievement Gap and Creating Innovators
"Exposure for my book than I ever could have done without them. They are knowledgeable, supportive, responsive and very pleasant to work with!"
—Juliette Fay, author of The Shortest Way Home
"Fauzia Burke and her team promoted my book with passion, drive, and confidence. Their enthusiasm for my work was matched only by their great success situating it in the top sites today. FSB exceeded my expectations. They're the best!"
— Thea Goodman, author of The Sunshine When She's Gone
"Fauzia Burke and the entire team at FSB are the gold standard for book promotion. From day one, they hit hard and fast and promoted me from every angle imaginable. Their commitment to my project made me feel as though I was their only client. I can't imagine trying to promote a book without them. Truly, no one does it better or with more heart."
— Roberta Gately, author of Lipstick in Afghanistan and The Bracelet

"I would like to give a very special thanks to FSB Associates for their great help and thoughtfulness in promoting my book Songs of Three Islands. Through their professional and dedicated work, my book was able to reach many people who would otherwise not have read it. I like to think that this has helped people in dealing with the problems of ill children.
— Millicent Monks, author of Songs of Three Islands
"Thank you so much for all your work. I really appreciate it and was delighted to see the book pop up in lots of places thanks to you. Was a pleasure working with you and hope we will again sometime."
— Richard Rushfield, author of American Idol
"With commitment and a full understanding of the book's potential to alleviate suffering, Fauzia and her associates placed it on numerous sites both large and small. They are truly dedicated to their clients and clearly know the intricacies of visibility throughout the internet. They are wonderful people to have on your side."
— Francine Shapiro, PhD, author of Getting Past Your Past: Take Control of Your Life with Self-Help Techniques from EMDR Therapy
"Fauzia really knows the world of online promotion and publicity better than anyone else. She and her team work to get your book to the most appropriate online bloggers and reviewers who are interested in your subject and the overall effect is that she creates a buzz which will lift your book's sales and your credibility which will last far beyond the book launch period."
— Jordan Goodman, author of Master Your Debt and Fast Profits in Hard Times
"FSB Associates delivered great results for my book. In this age of digital nuance, FSB leads the way with getting the right eyes on your book and then amplifying the effects of each placement through the skillful use of social media. I was in the hands of professionals with every interaction beginning with Fauzia. They were transparent with me and never promised what they could not deliver. They brought me into contact with people and platforms that demonstrated how well they study the ever-changing landscape of book promotion. I am thankful to have had such a wonderful business partner by my side and will be sure to bring them my second book!"
— Daniel Forrester, author of Consider
"When I first started looking at book promotion options, everyone I asked said, "you should talk to FSB." That was good advice. My co-author and I have worked with Fauzia and her FSB team on three book projects now, and they've always done a great job at getting our work out there."
— Scott Bittle, author of Who Turned Out the Lights?
"Thanks for all your wonderful work getting the word out on The Nighttime Novelist! It was a real pleasure working with everyone at FSB."
— Joseph Bates, author of The Nighttime Novelist
"The people at FSB know their business and do it marvelously well. With enthusiasm and discernment, they augmented my publisher's marketing with their own web-based publicity campaign that quickly and effectively spread word of my book. Accessible, good-natured, and thoroughly professional, the staff always took the time to explain their efforts and answer my questions. I strongly recommend them to anyone seeking to raise their profile on the web."
— Thad Carhart, author of Across the Endless River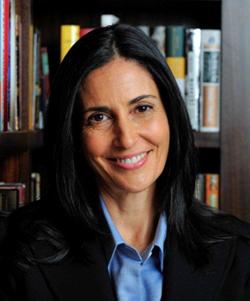 "I unequivocally would recommend FSB to any author looking to publicize his or her book. Thanks to FSB, my book was reviewed or mentioned hundreds and hundreds of time on websites that were not yet even on my radar screen. Beyond receiving this exposure, FSB pushed me beyond my comfort zone to become a featured blogger by writing brief articles on subjects that I was passionate about, resulting in more exposure for me, and ultimately for my book. In short, my experience with this company was exceptional."
— Leslie Gilbert-Lurie, author of Bending Toward the Sun
"FSB is a pleasure to work with. You can turn the online phase of your book publicity over to them and know that the job is being done. It's wonderful to work with such true professionals."
— Joe Calloway, author of Becoming A Category of One and Work Like You're Showing Off!
"I am very pleased with these results! You do a great job, and I would definitely like to work with you again in the future!"
— Pamela Yellen, author of Bank on Yourself
"The folks at FSB Associates promised a lot and delivered more. They respected my time, understood my message, gave me prompt updates and were courteous throughout. I certainly will use their services for my next book."
— Roberta Temes, author of Solace
"I really have been happy with FSB and I think you have been hugely helpful for me in achieving my goals with this book. I want to thank you, all your folks, and especially Caitlin, for doing such a good job."
— Kirsten Olson, author of Wounded by School
"First-time authors rely on word-of-mouth to stand out in the crowded marketplace of new books. At FSB Associates, their effective work on behalf of my book, Annie's Ghosts: A Journey Into a Family Secret, spread the word into many, many corners of the sprawling online world, and gave the book the chance it needed to catch on. That's all an author can ask."
— Steve Luxenberg, author of Annie's Ghosts
"No matter how big your publisher — and ours is the excellent Little Brown — consider the valuable resources and expertise of FSB Associates. They have the pulse of the top sites and bloggers — and will get you noticed."
— Jonathan Littman and Marc Hershon, authors of I Hate People!
"FSB Associates has done an amazing job promoting our book — far above our expectations. They know exactly what it takes to get you noticed in an overcrowded marketplace."
— Timothy Keiningham, co-author of Why Loyalty Matters
"FSB is the trendsetter in online coverage for authors. I cannot recommend them highly enough."
— Larry Dossey, MD, author of The Power of Premonitions
"The brainstorming session was very productive. I really appreciate your experience and discipline in pursuing credible ideas, while not chasing fools' gold, mirages, and trendy buzz ideas."
— Richard Benjamin, author of Searching for Whitopia
"Thank you again for the great work you are doing."
— Bob Greene, author of Duty
"We could not be more pleased with [FSB's] work in placing our book on websites and getting us wide exposure on the Internet. FSB designed a thorough and highly professional strategy that is still bringing in results. Well done!"
— Sandra Blakeslee and Matthew Blakeslee, co-authors of The Body Has a Mind of Its Own
". . . your efforts have increased my readership exponentially. Isn't the web an amazing community. And it grows more amazing every day. I appreciate the prompt and professional manner in which you carried out this project."
— Gail Godwin, author of Queen of the Underworld

"FSB Associates did a remarkable job of bringing my novel A Nail Through the Heart to the attention of online reviewers and also of disseminating to other Websites material I'd developed for my own. Given the dwindling amount of newspaper and magazine review space available these days, I'd strongly suggest that any writer give serious consideration to working with Fauzia and her fine crew."
— Timothy Hallinan, author of A Nail Through the Heart
"Fauzia's company and staff delivered on everything promised and more. I have had a number of PR companies and FSB is far and away the best. I would recommend FSB to any author looking to raise awareness for their book."
— John Chappelear, author of The Daily Six
"Everyone I worked with at FSB was professional, friendly, efficient, responsive, and fun to talk to! I was so impressed that my calls and emails were always responded to within 24 hours. Hiring them was the best decision I made in my book marketing efforts!"
— Sumbul Ali-Karamali, author of The Muslim Next Door
"Just wanted to thank you . . . for the wonderful campaign your company has run for my book. I have been working with FSB for the past 8 weeks and found the team to be very enthusiastic, efficient and prompt. They did an excellent job of getting my articles placed in the right hands and obtained several interviews for me. I wish your company all the very best in your future endeavors."
— Dr. Shobha S. Krishnan, author of The HPV Vaccine Controversy
"Fauzia Burke and her colleagues at FSB Associates are extremely resourceful and competent. They know all the websites that are appropriate for the books they market, and they have a high success rate in getting excerpts and reviews posted. My book sales have increased impressively, both on Amazon and in bookstores, thanks to the efforts of Fauzia and Anna."
— Felicia Kliment, author of Eat Right for Your Metabolism
". . . you are superb. The best. I appreciate everything that you have done on behalf of the book. Superb follow through on all details. Thank you so much!"
— Jana Klauer M.D., author of How the Rich Get Thin

"Thank you again for your excellent and professional work. I've incorporated the expression the "Y Factor" here among my colleagues — to signify the efforts of any individual that prove influential enough to take on secret weapon status."
— Kris Saknussemm, author of Zanesville: A Novel
"As a first-time novelist, I was filled with excitement as I awaited the release of my work in print. With it, came something new — the challenge of promoting the book. FSB Associates has done an outstanding job helping me meet that challenge! During the process, they demonstrated exemplary professionalism accompanied by something which was greatly appreciated. A warm, personal touch. Overall, an exceptional performance."
— Thomas O'Callaghan, author of Bone Thief
"FSB Associates took She's Got Issues, and literally put it on the map. They are the gurus of internet book marketing and I feel so lucky to have found them. I've gotten more reviews and attention than I ever thought possible. They are professional, courteous; they know the market inside and out and they make things happen. I recommend them to anyone who wants their book to sell in today's competitive market. They are number one."
— Stephanie Lessing, author of She's Got Issues
"FSB Associates was consistently responsive and supportive throughout our engagement. I felt confident that [they were] working for my novel's best interest. . . . I've been stunned by the number of reviews [they] secured. Although I know it was a matter of luck, these reviews are overwhelmingly positive and gave me hope for the paperback's potential. No question — I would recommend FSB Associates to other writers."
— Ronlyn Domingue, author of The Mercy of Thin Air
"Fauzia Burke is patient, sensitive, literate, and gifted with a fine eye for design.I was initially dubious when my publisher suggested that a web site about one of my books be created — I feared something commercial or out of sync with the book's character — but the restraint and meticulousness of Fauzia's work rapidly dispelled my doubts."
— Anne Fadiman, author of The New York Times bestseller The Spirit Catches You and You Fall Down
"The way to sell a book is through word-of-mouth. The way to sell a book in the wired world is to work with FSB Associates.With integrity, professionalism and a dash of derring-do, the FSB team created an online presence for the bestseller, FBI Girl, that wouldn't have happened otherwise. I'm honored to have worked with the firm, and anticipate the same great ride with my next book."
— Maura Conlon-McIvor, author of the Los Angeles Times bestseller FBI Girl: How I Learned to Crack My Father's Code
"This is just great. Thank you so much. Lewis and I agree that you have done a wonderful job. We appreciate all that you have done for the Web publicity of our book. I hope that we can work together again."
— Gail Wyatt, author of No More Clueless Sex
"Working with FSB has been both professionally and personally rewarding. The dedication of the team is amazing and the placements on the Internet have been thorough, imaginative and timely.Not to mention that the people on the team are warm and sensitive and dynamic!"
— Stephanie Gertler, author of The Puzzle Bark Tree
"FSB Associates helped to dramatically increase the Web exposure of my second novel (The God Particle) compared to my first. Thanks to Fauzia Burke for helping my work find a relevant audience."
— Richard Cox, author of The God Particle
"So far, I have found my involvement with FSB to be by far the most rewarding of any publicist I have worked with."
— Sylvia Brown, author of The Post Pregnancy Handbook
"You did an amazing job placing our book. It's everywhere now! Before, when I did a search for the book, it had about 4 hits; now it has so many!! It's really, very impressive. Thank you so much for all of your hard work."
— Amy Coughlin and Caryn Abramowitz, authors of Cross Cultural Adoption: How To Answer Questions from Family, Friends & Community
"Fauzia presented my book to a great array of new sources on the internet. I see it everywhere, and what's more, I am seeing some incredible results in sales. She has given my book a life that it wouldn't have had. I would recommend her to anyone who wants to bring their product to the forefront of people's thinking."
— Dr. George Weinberg, author of Why Men Won't Commit
"Thank you so much for the incredible job you did of promoting Quietus! Imagine my delight to find featured placements, reviews and listings all over the web, all attributed to your efforts. I hope my next novel will fall into such adept and career-building hands. I am forever indebted!"
— Vivian Schilling, author of Quietus
"FSB is worth every penny. Thanks in part to their efforts in publicizing my book, Death by Inferior Design went into its third printing within six weeks of its release date."
— Leslie Caine, author of Death by Inferior Design
"FSB Associates jumped right into promoting my book online and delivered spectacular results. Besides contributing to higher sales of my book, I also noticed an appreciable increase in the traffic to my web site as a result of their efforts. They were supportive and responsive throughout the assignment, and I would not hesitate to recommend them."
— Susan Jeffers, Ph.D., author of Embracing Uncertainty
"It was a true pleasure working with such professionals."
— Carol Ummel Lindquist, Ph.D., author of Happily Married With Kids: It's Not Just a Fairy Tale
"What a wonderful job you did! Thank you so much for your diligence and your expertise. Because of you, I feel well represented on the web to women and couples who have had a miscarriage and might benefit from my book. You, too, have been a pleasure to work with and I would highly recommend you to anyone wanting to market a book or similar product on the web."
— Dr. Henry Lerner, author of Miscarriage: Why It Happens and How Best to Reduce Your Risks
"I've heard it said that cyberspace is the last frontier. Well, I could not have found two better guides to lead me into that Promised Land than Fauzia and John Burke. They have created a wonderful Web site for me, an imaginative and interactive bridge between writer and reader.Thanks to their web wizardry, it is now possible to take a medieval Penman pilgrimage into the millennium!"
— Sharon Kay Penman, author of Cruel as the Grave
"I just hope you understand how much I appreciate your work. The Playboy spot is quite a coup, as I've read that they get more than 5 million hits a day. So, I think your services were the best possible investment I could have made for this book. The list of placements you've secured is very impressive and gives my book wonderful exposure. Thank you."
— Mitch Roberson, author of Getting It On
"It has been a great pleasure to work with FSB. I'm so appreciative of the long list of opportunities FSB created for me, for the consistently high quality of your work, for your constant communication with me, and for your ongoing enthusiasm and professionalism. As a first time author, the guidance provided was invaluable to me.The opportunities you found for me are great for the book and very important to my career — and they were amazing experiences that were lots of fun! The past few months have been exceptionally good for me. Anna, you and Fauzia played a major role in making the release of my first book wonderful, special, and successful! I am more grateful than I can express."
— Catherine S. Neal, Esq., author of Taking Down the Lion