Deep Water Blues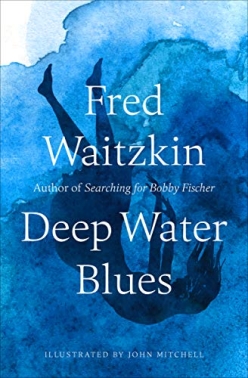 By Fred Waitzkin
Published by Open Road Media
Inspired by a true story, artfully told by the author of Searching for Bobby Fischer: A Bahamian island becomes a battleground for a savage private war.

Charismatic expat Bobby Little built his own funky version of paradise on the remote island of Rum Cay, a place where ambitious sport fishermen docked their yachts for fine French cuisine and crowded the bar to boast of big blue marlin catches while Bobby refilled their cognac on the house. Larger than life, Bobby was really the main attraction: a visionary entrepreneur, master chef, skateboard champ, surfer, even former undercover DEA agent.

But after tragedy shatters the tranquility of Bobby's marina, tourists stop visiting and simmering jealousies flare among island residents. And when a cruel, different kind of self-made entrepreneur challenges Bobby for control of the docks, all hell breaks loose. As the cobalt blue Bahamian waters run red with blood, the man who made Rum Cay his home will be lucky if he gets off the island alive . . .

When the Ebb Tide cruises four hundred miles southeast from Fort Lauderdale to Rum Cay, its captain finds the Bahamian island paradise he so fondly remembers drastically altered. Shoal covers the marina entrance, the beaches are deserted, and on shore there is a small cemetery with headstones overturned and bones sticking up through the sand. What happened to Bobby's paradise?
Paperback | 9781504057745 | May 28, 2019