The World Atlas of Beer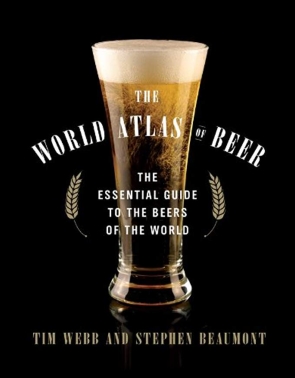 The Essential Guide to the Beers of the World
By Tim Webb
Published by Sterling Epicure
Stephen Beaumont, Co-author

Take a beer-lovers trip around the world to learn about a wide variety of brews with two experts on the subject.
The World Atlas of Beer is a comprehensive, fully illustrated volume on the beers of more than 35 countries and hundreds of craft breweries by two of the world's leading authorities on the subject, with a detailed overview of more than 500 international beers.
This global journey includes an in-depth history of this delightful beverage -- its origins, brewing methods and technologies, trends, and more. You'll also explore how to match beer with food and discover the differences between craft beers and mass-produced brews.
It's compiled into sections devoted to major beer-producing countries and regions, including information on craft brewing, emerging markets, extreme beers, future-trend forecasts, and much more. Your ultimate beer tour commences here!
Hardcover | 9781402789618